October 2009 Archives
what to bring but a table full of something etched.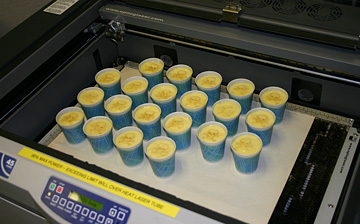 cereal box etched with a laser. the image is a rectangle filled with a gradient that goes dark to light (left to right in the top three pics - right to left in the bottom three pics).
love the laser halftone pattern on top of the color printed halftone in the last image.
closer:
closest:
and the inked side:

closer: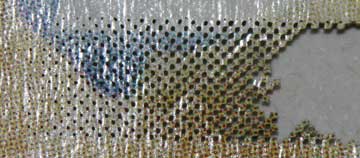 closest: