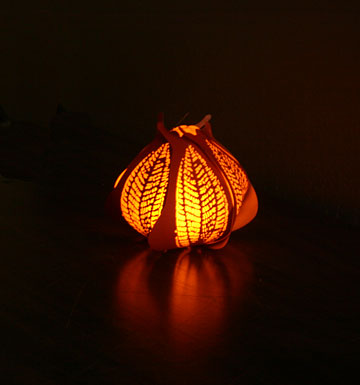 Kurt Schaefer created these gorgeous lanterns using the laser cutter at TechShop. moved us all into a drooling mess. he used one of those led lights that flickers irregularly like a candle.

he's always coming up with so clever, unusual, and beautiful items. I asked him what inspired him to make these. a pastry box, he said. ok then.

he made a bunch for his mother's 70th birthday celebration. oh mom, how lucky you are!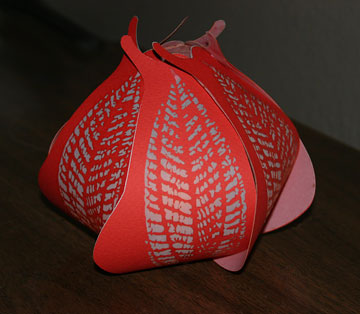 and
here
you can see them upside down (or right side up?) spinning in the breeze. thanks, Kurt!
read his interesting story about how he constructed them
here
.
a little extra note about Kurt - for Halloween last year, his 3-year old son asked to be a brain with scary eyeballs - and flames! what did dad do? dad came to TechShop and sewed a costume that looked like a brain with scary eyeballs and flames. ah, genetics.